Award-winning copywriter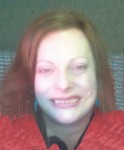 Hi! I'm Laura LaChapelle, President and Owner of LaChapelle Communications LLC.  I have been writing stories since I was five and travelling almost as long. I'm a strategic communications consultant and copywriter for the hotel and hospitality industry.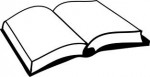 Books and Tests
I have a background in communications (advertising, public relations, and marketing), including leadership positions with the Public Relations Society of America (PRSA). I have also earned a Master's in Business Administration (MBA) with a marketing concentration and an accreditation in public relations (APR). 
I have worked for advertising agencies, Fortune 500 corporations, and local companies and have created and worked on local, regional, and national award-winning promotional and marketing projects and campaigns.  I am a trained copywriter by American Writers and Artists, Inc. (AWAI) and a member of the Professional Writers Alliance.
What does this mean for you?
Well, not only can I craft your overall strategy, but I can also expertly write and tailor your copy so that it fits and even enhances your brand.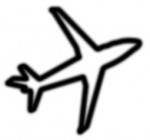 Planes, Trains and Automobiles
I know your customer because I AM your customer – I have been since I visited my first hotel as a toddler and fell head-over-heels in love with all things hospitality. I've travelled nationally and internationally –  and have even lived in Bangkok, Thailand.  I've backpacked and stayed in youth hostels yet also enjoyed first class transport and 5-star accommodations.  
I love combining my passion for hotels, hospitality, and travel with my 20+ years of experience in marketing, public relations, communications, and advertising. I've written for hotels, restaurants, travel websites, hospitality blogs, sports teams, and more – if you're in the hospitality industry, your business is my interest.
Let's work together to enhance your communications strategy and create marketing and sales material for your brand that maximizes bookings and engages your guests.
–  –  –  –  –  –  –  –  –  –  –  –  –  –  –  –  –  –  –  –  –  –  –  –  –  
For more information, please visit the services page to see what I can do for you or contact me so we can talk!