Award-winning copywriter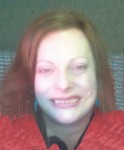 Hi! I'm Laura LaChapelle, President and Owner of LaChapelle Communications LLC.  I have been writing stories since I was five and travelling almost as long. I'm now a strategic communications consultant and copywriter for the travel and tourism industry and would love to work with you to consult on your communications strategy and create engaging content that sells your product, service or destination.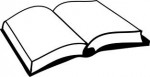 Books and Tests
I have a background in communications (advertising, public relations and marketing), including leadership positions with the Public Relations Society of America (PRSA). I have also earned a Master's in Business Administration (MBA) with a marketing concentration and an accreditation in public relations (APR). 
What does this mean for you?
Well, not only can I craft your overall strategy, but I can also expertly tailor your copy so that it fits and even enhances your big picture. I'm a member of PRSA, American Writers and Artists, Inc. (AWAI) and the Professional Writers Alliance, and am constantly updating and reinforcing my skills with continuing education courses, programs and webinars.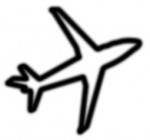 Planes, Trains and Automobiles
I've travelled nationally and internationally –  and have even lived in Bangkok, Thailand.  I've backpacked and stayed in youth hostels yet also enjoyed first class transport and 5-star accommodations. I've travelled via train, plane, cruise ship, camel, donkey and tuk-tuk. I enjoy seeing new sights and meeting new people, and love putting my skills to use for everything from destinations to  tourism boards and from airlines to hotels. 
Let's work together to enhance your communications strategy and write copy for your communications that create the full picture of your product. I'll tell (and sell) your story. Even better.
For more information, please visit the services page to see what I can do for you or contact me so we can talk!.